The Art of Business Connection –
Unlocking the Secrets to Build ANY Business Fast!
What would it mean to you and your business if…
You could recognize and connect to your Perfect Client quicker?
Your perfect client sees you as their Perfect Solution?
You could know in a matter of seconds how to communicate and connect effectively with that Perfect Client?
Every business owner and sales professional knows that to stay in business and be successful we have to connect and engage with the right people at the right time. But, how do we know and recognize when it is the right time and the person were speaking with is the right one?
–That is a great question!
I have been building businesses for over 35 years.  I have had business associates, partners and clients who have watched me, tell me that I am like a magnet or a Pied Piper. They have been urging me to share what I have developed so they too could get that immediate connection with anyone at anytime. Well, I have finally given in and have now created a strategic teaching opportunity called "The Art of Connection."
This event put into perspective how, when and why to connect with people. And we connected with each other. Gary is the best and finds the best people to attend his events. Great stuff from great Gary.
-Deana Bossio
The art of connection is a one-day intensive where I'll share how to:
Utilize the process of actively listening
Read body language accurately
Translate your message into your perfect client's language
Know who to contact first using the now – later – never process
Learn the art of asking questions
Breakthrough the white noise for a productive conversation
Know what product or service would be relevant to the person you're speaking with
The Leading Authorities of The Art of Connection
LaVonna Roth, M.S.Ed, M.A.T.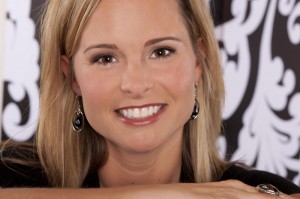 LaVonna Roth is an internationally known brain based learning specialist, author, keynote speaker and consultant. Her passion is bridging how the brain learns with educating others. Thousands of individuals have profited from her wealth of practical, applicable and down-to-earth strategies as a solution to the most common and frustrating issues.
LaVonna presents very interactive and engaging seminars and has done so across three continents. She is the author of Brain-Powered Strategies to Engage All Learners with a series of seven books, Brain-Powered Lessons to Engage All Learners, released June of 2014.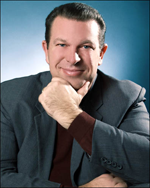 Gary Barnes is "America's Traction Coach". He is a high-performance business and sales coach, popular international speaker & Amazon best-selling author (6 books). Gary's clients span over 7 countries and he has been featured on ABC, CBS, NBC & Fox and PBS.
He is the founder of Gary Barnes International. He has created three successful businesses from the ground up. To do this, he developed principles and tools that helped him increase his production by 1800% (actually 3000% plus) over a four year period. Gary has a passion in helping entrepreneurs, sales professionals and business owners build deep relationships with their potential "perfect clients" quickly!

Gary was awesome! I love the dynamics of the group, the passionate Gary demonstrates, and the phenomenal wisdom that we shared…!
-Wes Sjaardema
This is an interactive experience where you will customize my process and tailor it specifically to you. This program could very well be the key that unlocks explosive growth in your business!!
Upcoming Dates:
Denver, CO – Saturday November 1, 2014
from 8 AM to 6 PM. There will be a lunch break. The location is:
To be announced
Dallas, TX – Saturday, December 13, 2014 from 8 AM to 6 PM. There will be a lunch break. The location is:
To be announced
Because I know how valuable this information is and because you've asked me for it, I have decided to reduce the full retail investment of $297 so that more people can participate. The total investment to participate in The Art of Connection is only $97!
If you have any questions please give me a call at 303-915-3025.
I'm looking forward seeing you at this transformational event!
If you would like to find out how to bring The Art of Business Connection to your city please email us at Gary@GaryBarnesinternational.com