ARE YOU READY TO GET WHAT YOU WANT?
Gary will reveal his secret formula to his GET Statements℠. Come discover how to Get What You Want!
During this 3-day, high-energy boot camp, you will:
Create a Personal and Business Vision — and learn exactly how to catapult to your next level of success!
Become a master networker using the "three magic words" that create immediate interest in your business!
Identify the roadblocks that are blocking your success — and eliminate them!
Develop your personal Time Management plan that will make you more money faster and give you more free time!
Create a Marketing Plan that will elevate and separate your brand so you can finally attract your ideal clients!
Become a People Magnet using Body Language!
Receive the 3 Keys for Success in Any Business!
Develop your presentation skills for fast connections!
Create your speech that will WOW any crowd!
TAKE IT FROM MARK JACKSON
Former Denver Bronco Great
You don't want to miss out on this life and business-changing event.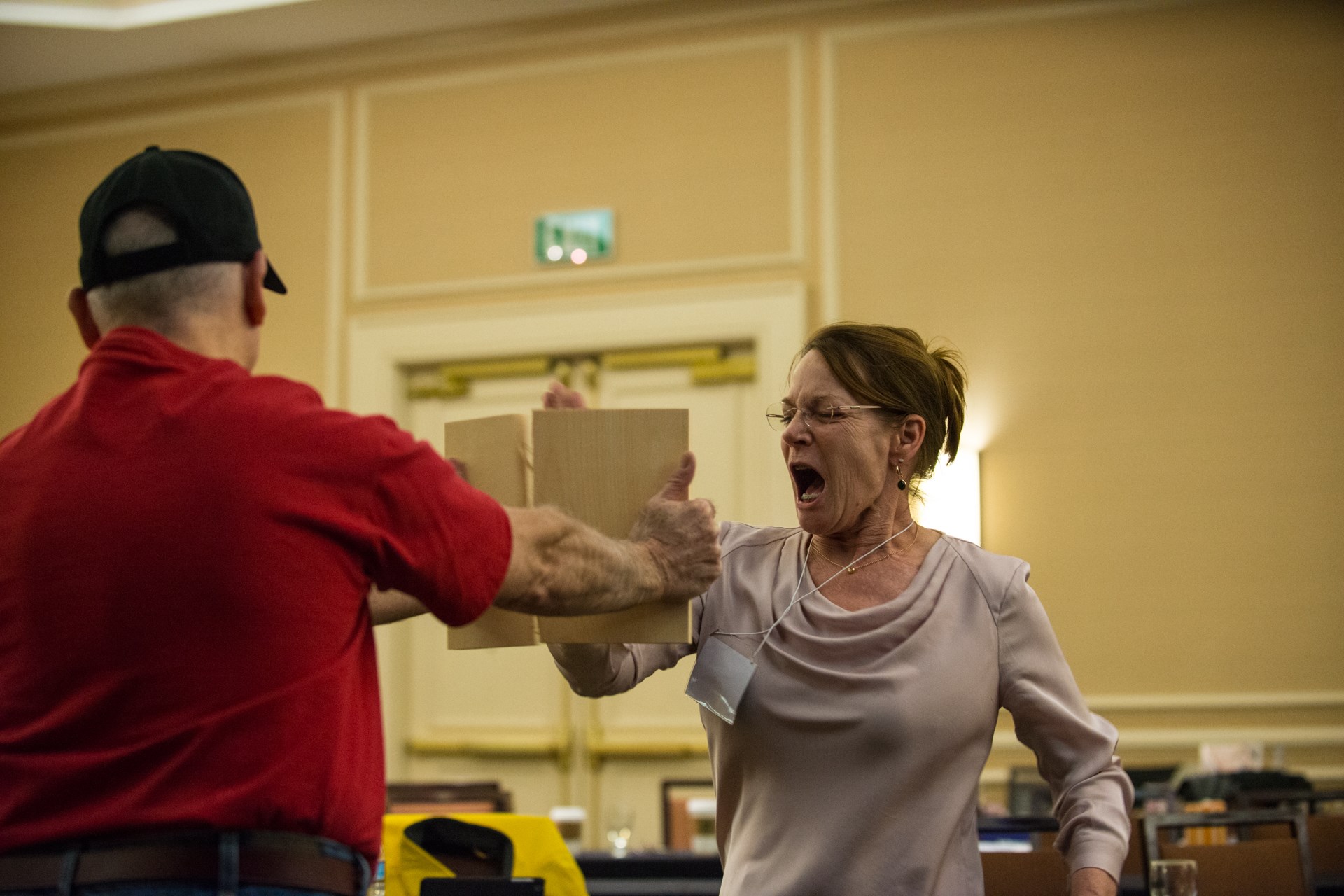 What would it mean to you and your business if you knew how to use The Secrets of Creating Massive Results—Fast?
ARE YOU SERIOUS ABOUT HAVING LESS STRESS, MORE FREE TIME, AND MORE MONEY?
Then here's your chance to learn how it's done from the best! Come to Our 38th Bootcamp in Denver!
Create

MASSIVE

change with

Gary Barnes

at his
Breakthrough Business Mastery
The 3-day Intensive for Entrepreneurs who are ready to Achieve Greater, Faster Results!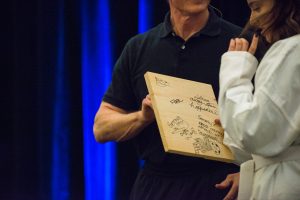 You'll have the opportunity to participate in a life-changing exercise where you will mentally and physically breakthrough barriers achieving a new level of empowerment! This is a voluntary exercise and will be led by black belt experts. For many this will be a life-changing moment both personally and in business!
We have restrictions on the number of people we can have in the ballroom because of COVID so we're adding a virtual option to attend.
Option 1 - Attend in Person (20 seats available) you'll receive:
97 page action guide

Three days of content driven instruction

Board Break Experience

Swag bag

Networking

Breakout exercises

Anchor giveaways

Aha! Opportunities

Lifetime access to Zoom session recordings

Speak Off (limited number of participants)

$100 cash giveaway

BONUS - 30 minute private coaching session with Gary!
Option 2 - Attend Virtually you'll receive:
97 page action guide

Three days of content driven instruction

Networking

Breakout exercises

Aha! Opportunities

Lifetime access to Zoom session recordings

BONUS - 30 minute private coaching session with Gary!
Michelle is a crafted storyteller and world traveller with lesson worthy life experiences. She has been featured on a multitude of business and coaching podcasts, been a guest speaker of seven National Public Radio Moth Hours and the TEDx stage. Michelle is a thriving survivor of multiple life challenges to include a Traumatic Brain Injury and Breast Cancer, yet she elicits a positivity that inspires. Michelle was recognized as a premier Coach from over 8000 John Maxwell Coaches worldwide for her positive attitude and received the Women's Economic Forum's Exceptional Woman of Excellence Award for Inspiration. She is a high energy Keynote Speaker, an Attitude Adjuster and Banisher of Inner-Critics Coach. Author of two internationally recognized books: Eat, Drink and Be Mary: A Glimpse Into a Life Well Lived and It's Not Luck: Overcoming You.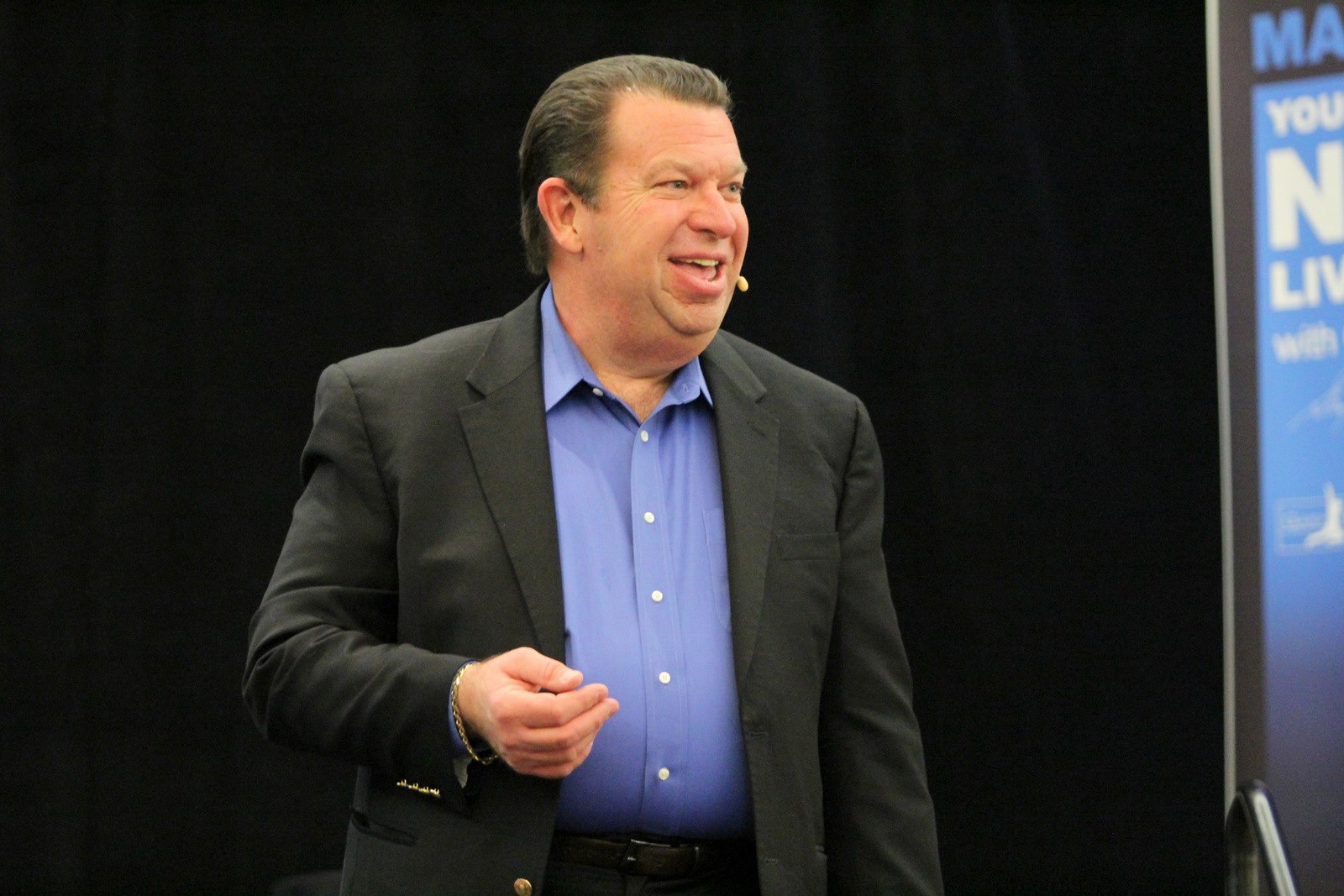 Gary Barnes is The Premier high-performance Business and Sales Coach (aka Breakthrough Business Mastery Coach). As a leading authority, he has created several successful companies personally selling over $280 million dollars in product and services. In fact, many of his coaching clients throughout the US and in 7 countries doubled their production in 12 months or less. He's an Amazon #1 International best-selling author with nine books to his credit, speaks nationally and internationally, and loves to help people Reach Their Personal Summits!  He has been featured on CBS, NBC, ABC, FOX, PBS, & TEDx. This is his 39th Bootcamp. Come prepared to "drink from a fire-hose" at this high-energy, high-impact event that will change your life!
YOU WILL ALSO HEAR FROM THESE AMAZING SPEAKERS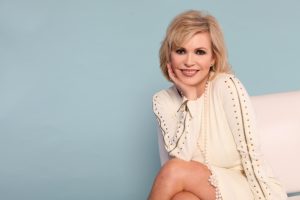 Lea Woodford is the Chief Executive Officer and founder of the SmartFem Media Group, a full service digital marketing and advertising company. SmartFem was created as a result of her many years as a publicist, columnist and as a Radio & TV Personality. Lea has extensive experience as a business consultant and entrepreneur but decided the only way she could make a difference for women was to create her own magazine that bridges the online community with the local community. Her passion is in connecting people. In fact Lea is often called " the connector " due to her extensive network. SmartFem.com is a magazine that has been helping create opportunities for interns and graduates from ASU's Walter Cronkite school of journalism. 
Her award-winning magazine SmartFem has been recognized by the Business Journal as well as other members of Arizona Legislation for her work with women and the non-profit community.  Her SmartFem TV show streams internationally on Amazon Prime and the Roku Networks.
When it comes to speaking, Lea is a breath of fresh air, focusing on leadership, innovation and change to drive business. Her inspirational stories and humor will engage audiences to start thinking bigger. Lea speaks from experience as she shares her stories on making her online magazine into a full service digital marketing and advertising company. She encourages her audience to think bigger and bolder about their own business. Lea motivates her audience in the same manner she motivates her team, "find your voice." Lea shares her ups and downs as well as her successes and failures – to give your audience a fresh perspective on marketing, leadership, innovation and customer experience.
An online marketing, and social media expert, Lea shares the latest trends to help companies move to the next level in the ever changing digital space. Lea is an expert and a top speaker. She walks her talk. She will impart valuable information in a fun and entertaining way and will leave your audience wanting more.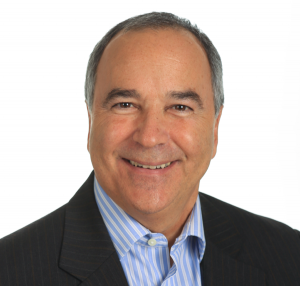 An author, consultant, and expert in online advertising, social media, lead generation and search engine optimization, Ted Prodromou helps small to medium-sized companies use the
internet to grow earnings, global presence and business.
The author of the growing "Ultimate Series" for businesses, Ted has written Ultimate Guide to Linked in for Business: How to Get Connected with 150 Million Customers in 10 Minutes and Ultimate Guide to Twitter for Business, which help companies of all sizes reach more customers with dynamic, low-cost social media strategies. He is also a regular contributor to Entrepreneur.com, writing columns with strategic business advice based on his consulting practice and experience.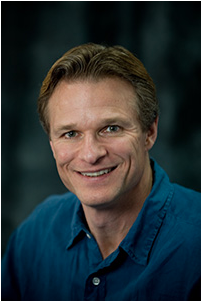 For over four decades, Chris Natzke been a dedicated student and teacher of the martial arts, achieving the rank of 7th Degree Black Belt/Master Instructor, ranking him in the top 1% of all martial artists in the world. Also an accomplished national competitor, Chris won the United States National Taekwondo Championships in 1999. Chris will be sharing from stage and also leading the board breaking exercise at the Bootcamp.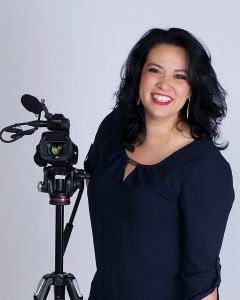 Jade has a gift for breaking down complex and intimidating concepts into comprehensible bites.  She has been teaching everything from business marketing, videography, ballroom dance,and foreign language since the age of 13. Best known for her funny and off the cuff speaking style, she draws in audiences with her stories while giving them easy and universal ways to stay current within the world of video and internet marketing. Jade's approach will show participants how to pivot their business to excel in an ever changing world.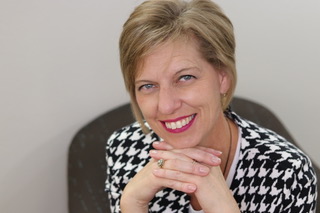 With over two decades experience in private, corporate, and entrepreneurial business, Ingrid consults with start-ups and multi-million dollar organzations. She devises and implements strategies for enhanced profit opportunities, executive management, together with innovative marketing tactics. Within months of applying her simplified processes and community relationship marketing, Ingrid has turned mega-losses of struggling companies into six and seven-figure successes.
In addition to leading international masterminds, private and corporate trainings, Ingrid appears on international stages (including two TEDx talks!), television, radio, and produces educational webinars for functional business strategies and tips. Dr. Pyka has been named as one of the Top 7 Business Consultants in Denver.
Her passions include ballroom dancing (in a beautifully flowing gown, of course), hiking, and coaching authors. She herself continues to write both educational works and fiction.
Her multi-award winning book and accompanying playbook to Stop, Step Back and Grow…The 3 Cores to Long-Term and Repeatable Success are the hallmark to time management, leadership and bigger profits.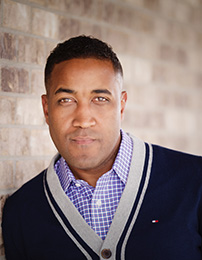 The Bootcamp MC
Kirk M Samuels is "The Intimacy Incubator". He is a gifted speaker and an award-winning member of Toastmaster's International.
For thirty of the first forty years of his life, Kirk was addicted to pornography. Numerous relationships and careers suffered as a result. At his lowest point, Kirk was ready to end his life. Then, after the most significant of breakthroughs, Kirk created a class for men called Free Indeed. Kirk's real, practical experience makes him uniquely qualified to speak about today's porn consumer and relationships. His book For Your Eyes Only: The Inside Scoop About Men, Porn, and Marriage reveals to women how her man can become addicted to her. Kirk is a featured radio personality on The Real Traci Rock Show and The Corner Café Radio. In June 2018, Kirk launched the Uplift communities, where people who have been impacted by pornography can connect and learn from experts how to grow in mind, body, and soul. Uplift consists of a platform for men and a platform for women to connect through bi-monthly webinars and casual meet and greets.
Click on the logos to learn more
Special Pre-Bootcamp event that's free and open to the public!
*Limited seating due to COVID-19*
On Thursday evening January 28th from 5 PM until 8 PM, come and engage with two dynamic speakers. They will be sharing valuable content so bring a notebook and pen to capture those nuggets of information that will impact you personally as well as in your business.
5pm-6pm Open Networking
6pm-8pm Speakers
The evening speakers: TBA
Thursday Night Speaker Line-up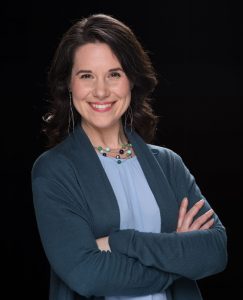 Unlock Energy for Purposeful Results
Avital Miller, best-selling author of the books Healing Happens and Practice, inspires people to experience boundless energy, absolute happiness, and true success in order to achieve greater results personally and professionally. For over fifteen years she has been serving thousands of people worldwide as an award-winning international keynote speaker, healing breakthrough facilitator, and global dancer.
Avital's leadership background includes working as a program manager at Microsoft, lead coach for Success Resources America, sales and marketing director for Crystal Clarity Publishers, yoga and fitness teacher trainer, and fitness director. Her articles have been published in Toastmasters International Magazine, Fitness Professional Online, 30 Seconds, and Sacred Dance Guild Journal.
Recently she won the Exceptional Woman of Excellence award from Women Economic Forum and her book Healing Happens won awards from TopShelf, Dan Poynter Global eBook, and NABE Pinnacle Book Achievement.
Avital has been trained as a Neuro-linguistic Programming Practitioner as well as energy healer. She has performed and taught dance internationally since 1993. A graduate of Washington University in St. Louis, Missouri, with a bachelor of science degree in mechanical engineering and a major in dance, she is known for offering beyond-cutting-edge wisdom with authenticity, delightful energy, and infectious joy.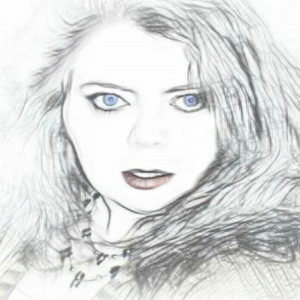 Ann Ludington is still walking. Trials and tribulations abound when chronic illness strikes and some of those illnesses can knock you on your butt. Ann is passionate about gemstones with meaning and keeping each foot moving forward – whether it's out at the mines or walking at the park with friends.
In 2006 Ann received a diagnosis and prognosis that rocked her world. She was told that due to lesions on her brain and the way she was constantly falling that the medical field was going to slap the label Multiple Sclerosis on her records and that she should plan on being in a wheelchair in 10 years. As a single parent, her goal became to stay strong and as healthy as possible until her daughter was at least 18 and could take care of herself. Ann is happy to prove that the initial doctor was wrong and that she is still walking 14+ years later.
Consciously choosing HAPPINESS each day is one of Ann's well known "secrets"– though she needs the reminder on her car visor when dealing with traffic. Considering her love for
#roa
dt
ri
ppi
n
she may need to get that as a bumper sticker for her car.
Mina is Ann's companion animal. Mina has been known to plop down on Ann's lap when Ann has done too much and stay there until a nap has been taken. If Ann forgets to account for her own energy levels at least Mina's watching out for her.
Ann's career path is defined by walking into the right location at the right time and having her world expand beyond anything she ever thought possible. Sometimes that expansion happens even further by entering a contest for an event ticket with no idea how she would even make it there if she won the ticket.
When she was in elementary school Ann won a Blue Ribbon for her strawberry jelly at the Oregon State Fair – it was her first time entering such a contest. Several years ago wanting some way to measure her brain function she took the Mensa exam and was happily surprised when they invited her to become one of their members.
An ideal day for Ann is described as any day out on the water enjoying nature with friends, now if she could just remember to put sunscreen on her feet then the next day would be better. Ann is the author of the soon to be published book "Between the Drops – Jousting with Chronic Illness"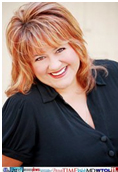 "If you really want to transform your career and life and to fulfill your purpose, then let Gary Barnes give you the traction to get moving in the right direction. You can finally gain the skill & confidence to take that leap to total success!"
-Andrea Adams-Miller, The Red CarpetConnection.com
GIOVANNI PIERESCHI, Puerto Rico
"I have found that I have, within me, the capacity of making change."
"What I have learned here has literally changed my life."
BARBARA NIVEN, Los Angeles, CA
"I can't recommend Gary highly enough."  
At the Breakthrough Business Mastery Bootcamp, you'll also get:
A private business coaching session with Gary Barnes. This priceless time with Gary will give you amazing insight into your own business and life — and how to turn your vision into a reality!
A Breakthrough Business Mastery Action Guide, so you can go home with a specific plan of action to use immediately!
Proven tools, tips, and surprising secrets for creating rapid results in your business. Get more clients and make more $$ – FASTER THAN EVER BEFORE!
Incredible networking opportunities with like-minded people — make valuable connections!
TWO WAYS TO ATTEND!!!
We have restrictions on the number of people we can have in the ballroom because of COVID so we're adding a virtual option to attend.
PLEASE CHOOSE LIVE IN-PERSON OR LIVE VIRTUALLY DUE TO LIMITED SEATING IN BALLROOM
Option 1 - Attend in Person (20 seats available) you'll receive:
97 page action guide
Three days of content driven instruction
Board Break Experience
Swag bag
Networking
Breakout exercises
Anchor giveaways
Aha! Opportunities
Lifetime access to Zoom session recordings
Speak Off (limited number of participants)
$100 cash giveaway
BONUS - 30 minute private coaching session with Gary!
Option 2 - Attend Virtually you'll receive:
97 page action guide
Three days of content driven instruction
Networking
Breakout exercises
Aha! Opportunities
Lifetime access to Zoom session recordings
BONUS - 30 minute private coaching session with Gary!
HERE HOW BOOTCAMP CHANGED THESE LIVES AND BUSINESSES FOREVER
Jeff Dousharm
Founder of Paradigm Impact Group
"I highly recommend it for anyone that wants that winning edge." 
SIGN UP TODAY FOR THIS TRULY LIFE-CHANGING BOOT CAMP
Grow your business with the most surprising and effective tools and tactics you've ever seen.
Have more fun while you transform your business with Gary's high-energy, jam-packed presentation.
Love it or get your money back!
"If you don't receive at least one idea that will improve your business' results by lunchtime on the first day of the boot camp, I will fully refund your tuition! No questions asked!"
If you have any questions about the
Breakthrough Business Mastery Bootcamp
Revealing the Secrets for Business and Sales Success
e-mail us at info@GaryBarnesInternational.com.
Until we meet, here's to your success!! 
Join us at: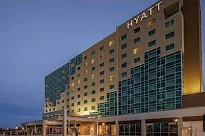 Hyatt Regency Aurora-Denver Conference Center
13200 E. 14th Place
Aurora, CO 80011