Maximize Your Business Now "LIVE"
Revealing the 7 Secrets
for Business & Sales Success
"If you're looking to grow your business, grow your sales, and grow yourself while reducing your overhead, then Gary Barnes is your ticket."
-James Malinchak
ABC's "The Secret Millionaire"
Do you want to faster results in 2013?
Do you want to maximize the return on your investment of time money and energy?
Do you want to unleash unstoppable momentum?
Listen to what others are saying about Gary!
What would it mean to your family and your business if you knew how to use the secrets of creating massive results–fast?
Are you serious about having less stress, more free time, and more money?
Then here's your chance to learn how it's done from the best!
Don't Miss Our 20th Bootcamp in Denver!
BRING A FRIEND FOR FREE!
Create MASSIVE change with Gary Barnes at his
Maximize Your Business Now
"LIVE" Bootcamp
Revealing the 7 Secrets for Business and Sales Success
On May 3 & 4, 2013 in Denver, Colorado!

You Don't Have to be LUCKY to be Successful!
For 35 years, Gary Barnes built three of his own hugely successful businesses from the ground up! Over 8 years ago, he started sharing the secrets and lessons he learned along the way.
Today, small business owners and sales professionals from around the country are benefitting — in every area of their lives – from Gary's exceptional gift for making goals and visions a reality, even in the toughest economy the U.S. has seen in almost a century.
You've seen him on ABC, CBS, NBC, & Fox. Now, see Gary Barnes LIVE in Denver at his 2-day
Maximize Your Business Now LIVE Bootcamp and as a bonus get a 20-minute private coaching session with him!
If you've had enough of just "making ends meet", then
it's time to Maximize Your Business NOW!
"If you really want to transform your career and life and to fulfill your purpose, then let Gary Barnes give you the traction to get moving in the right direction. You can finally gain the skill & confidence to take that leap to total success!"
-Andrea Adams-Miller, IgniteYourRelationships.com
During this 2 day, high-energy workshop, you'll:
Create a personal and business vision — and learn exactly how to catapult to your next level of success
Become a master networker using the "three magic words" that create immediate interest in your business
Identify the roadblocks that are blocking your success — and eliminate them!
Develop your personal time management plan that will make you more money faster and give you more free time
Create a marketing plan that will elevate and separate your brand so you can finally attract your ideal clients!
But that's only the beginning!
At the Maximize Your Business Now "LIVE" Bootcamp, you'll also get:
A 20-minute private business coaching session with Gary Barnes. This priceless time with Gary will give you amazing insight into your own business and life — and how to turn your vision into a reality!
A Maximize Your Business Now "LIVE" Action Guide, so you can go home with a specific plan of action to use immediately!
Proven tools, tips and surprising secrets for creating rapid results in your business.

Get more clients and make more $$ – FASTER THAN EVER BEFORE!

Incredible networking opportunities with like-minded people — make valuable connections!
A FREE companion ticket for a friend or colleague
Hear from Gary's
VERY SPECIAL GUESTS
: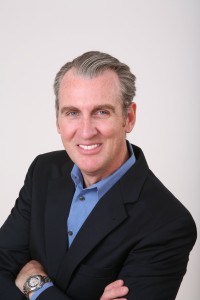 Kevin Knebl is an International Speaker, Author, Trainer and Advisor and coauthor of "The Social Media Sales Revolution" (McGraw-Hill). Kevin is also a contributing author of "Learn Marketing with Social Media in Seven Days" (Wiley). He is an in-demand, leading authority on Social Media, Online and Offline Networking, Personal Development, Relationship Building, LinkedIn, and Twitter.Kevin's background includes being the top salesperson in the world for an international consulting company with over 300 salespeople in 11 countries. Kevin has over 20 years of experience in interpersonal skills training, sales, networking and related areas of expertise. Kevin is recognized as a leading authority on LinkedIn and has trained hundreds of organizations and tens of thousands of professionals on the most effective uses of LinkedIn since 2004. Kevin also has among the most Recommendations (1370+) on his LinkedIn profile among over 187,000,000 LinkedIn users. He also has a face for radio.
The Most Positive and Encouraging Guy on Earth. And the Most Humble.™
Kevin can be reached at www.kevinknebl.com.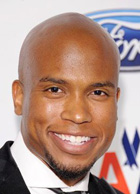 Jonathan Sprinkles, Your Connection Coach, delivers straight talk, "sprinkled" with laughs. He is a television personality, featured columnist, author of 10 books, and a leading authority on Connection strategies for leaders and achievers. Jonathan's tips on connecting in business and in relationships have been featured in:
ABC, Fox news, Headline News (HLN), Glamour.com, The Huffington Post, USA Today
Jonathan's techniques and teaching style come from experience. Jonathan "gets it." He knows what looks good on paper versus and how to effevctively present on stage. Jonathan will be sharing the secreats to capuring your auidance fast from stage compelling them to want more of you now!
His message has made him a favorite at national conventions and has garnered top accolades. Sprinklisms, Inc. was recently honored as the Pinnacle Award winner for excellence in business. Jonathan was voted Houston Business Journal's "40 under 40" for being one of the top entrepreneurs in America's fourth largest city. He has also been voted National Speaker of the Year (APCA), Marketer of the Year (JMI), and Mentor of the Year (Disney) – four times!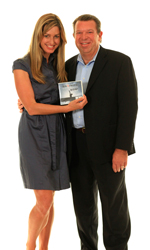 "If you're an entrepreneur and want a road map to your real vision, then Gary Barnes is the way to do it."
-Kristi Frank
From Season No. 1 of Donald Trump's "The Apprentice"
REGISTER TODAY

AND SAVE $500!
!
Maximize Your Business Now "LIVE" Bootcamp
Revealing the 7 Secrets for Business and Sales Success
Friday, May 3, 2013 8:30am-6pm
& Saturday, May 4, 2013 8:00am-6pm
Sheraton Hotel, Denver/Centennial Colorado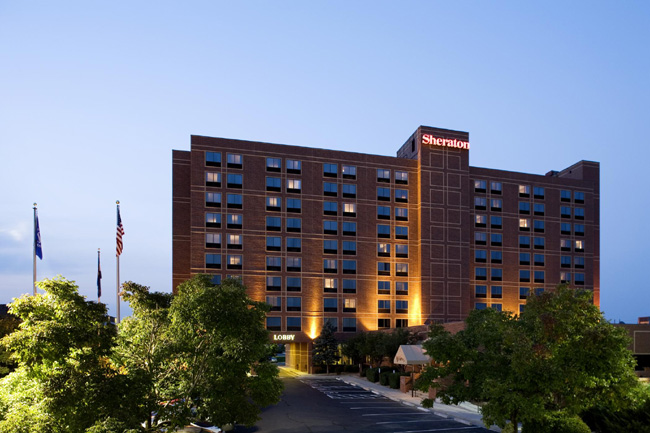 Don't wait too
long to save your
spot! Seating is
limited!
Your investment for 2 DAYS of this amazing bootcamp is normally only $997.
But right now as an early bird special — for a very short time — you can join in for only $197!!
That's $500 OFF and you still get to bring a friend
or colleague for FREE!
Use the discount code MYBNLIVE197 to save now!
But don't wait — there are a limited number of seats available for this exclusive event, and they're filling up fast!
LOVE IT OR
YOUR
MONEY
BACK!*



Jeff Dousharm, founder of Paradigm Impact Group, jdousharm@windstream.net
You've got nothing to lose by saving your spot now!
Even if you're still not sure, you can rest easy with Gary's
100% NO QUESTIONS ASKED
MONEY BACK GUARANTEE!
*Here's how the guarantee works:
"If you don't receive at least one idea that will improve your business' results by lunchtime on the first day of the workshop, I will fully refund your tuition plus give you $10 in gas money! No questions asked!"
– Gary Barnes
"Maximize Your Business Now LIVE is a great tune-up and inspiration to take your business to the next level fast."
-Sonia Simone
Remarkable Communications
Sign up today for this truly life-changing workshop.
Grow your business with the most surprising and effective tools and tactics you've ever seen.
Have more fun while you transform your business with Gary's high-energy, jam-packed presentation.
Love it or get your money back! If you're not happy, just come to us by lunchtime on the first day and we'll hand your money back on the spot — plus $10 for gas!

If you have any questions about the
Maximize Your Business Now LIVE Bootcamp
Revealing the 7 Secrets for Business and Sales Success
please contact our office at 303-989-0066
or e-mail us at info@GaryBarnesInternational.com.
Until we meet, here's to your success!!
Copyright © 2012 Gary Barnes International. All Rights Reserved.